Workshop
NCCoE Virtual Workshop on Exploring Solutions for the Cybersecurity of Genomic Data
Protecting genomic data, while enabling authorized access and sharing, is crucial and must be done at a system level to manage security and privacy risks and enable research. Laboratories supporting academic, industry, and government objectives have varying means to provide appropriate cybersecurity practices of this data but often those approaches are not standardized or widely shared.
The National Cybersecurity Center of Excellence (NCCoE) at the National Institute of Standards and Technology (NIST) will host a virtual workshop on Exploring Solutions for the Cybersecurity of Genomic Data on Wednesday, May 18, 2022 from 1:00 – 3:30 PM (EDT) and Thursday, May 19, 2022 from 1:00 – 3:00 PM (EDT). The goal of the workshop is to examine approaches to safeguard genomic data that could be incorporated into future NIST guidance to facilitate broad adoption. The workshop will feature genomic and cybersecurity experts from academia, industry, and government and provide an opportunity for audience participation. The tentative agenda is below.
Please join us!
Email any questions to genomic_cybersecurity_nccoe@nist.gov.
Agenda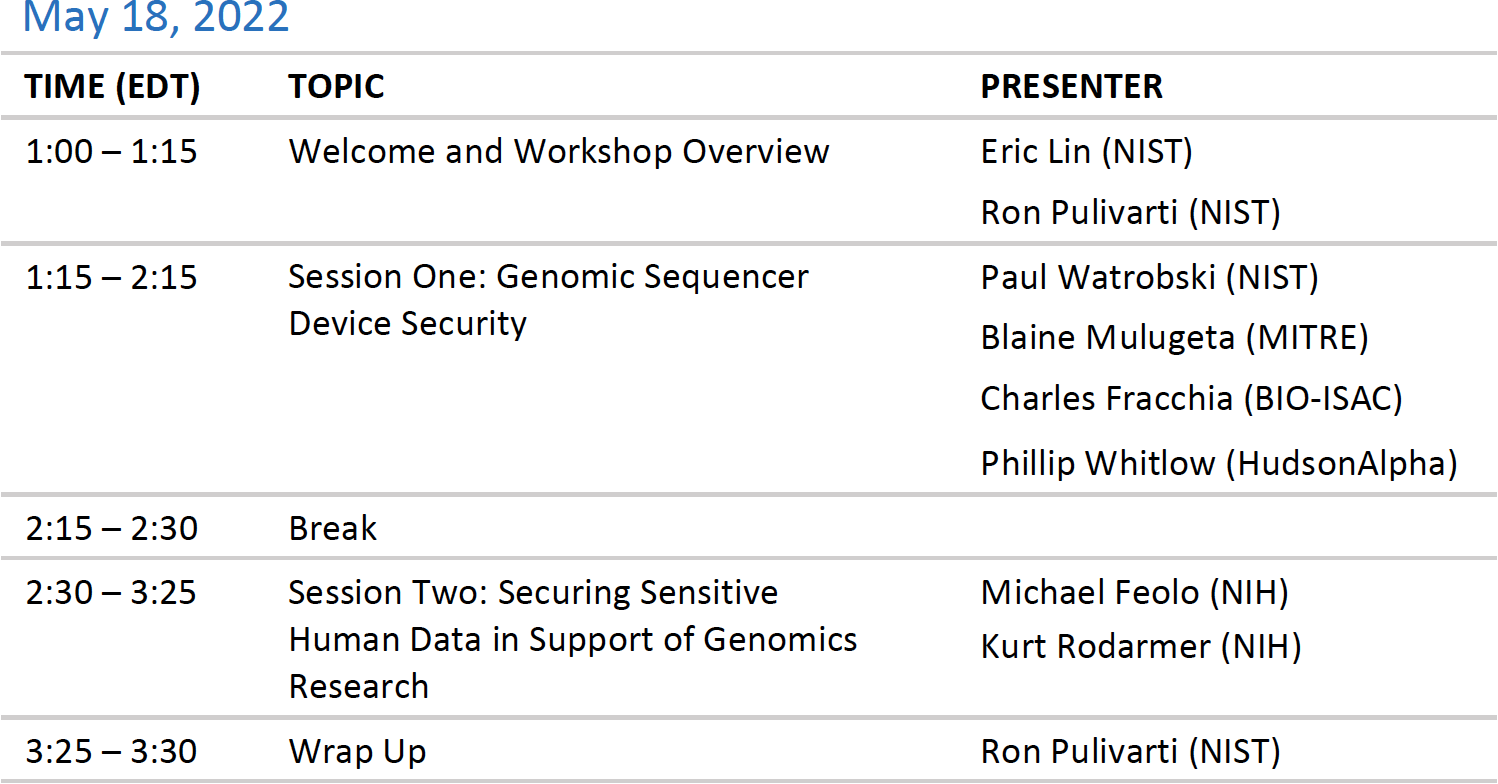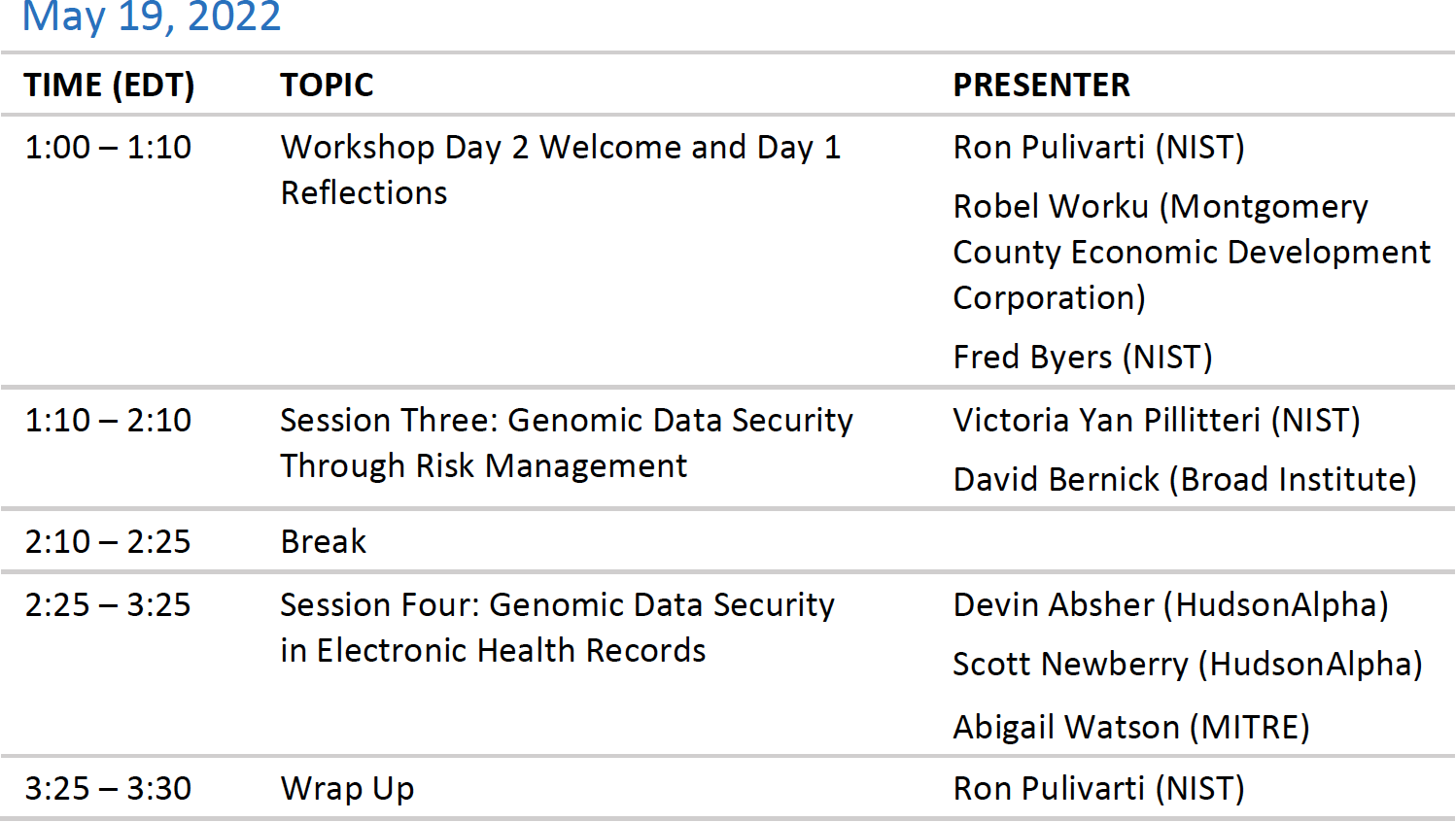 ---
Recording Note: Portions of the event may be recorded and audience Q&A or comments may be captured. The recorded event may be edited and rebroadcast or otherwise made publicly available by NIST. By registering for — or attending — this event, you acknowledge and consent to being recorded.