The Benefits of Mobile Device Management
The NCCoE Buzz: Mobile Security Edition
What is it?
Mobile devices allow employees to conveniently do their work from home, at the office, or on the go. While this provides flexibility and convenience, it could expose an organization to potential threats. Managing mobile devices' security and device health is vital to minimizing an organization's risk posture.
Mobile device management (MDM), sometimes included within a unified endpoint management (UEM) solution, is an enterprise tool that allows organizations to secure mobile devices that are used to access organizational resources. An employee's personal or corporate-owned device can be enrolled into an MDM solution to apply enterprise configurations, manage enterprise applications, and enforce compliance with enterprise policies.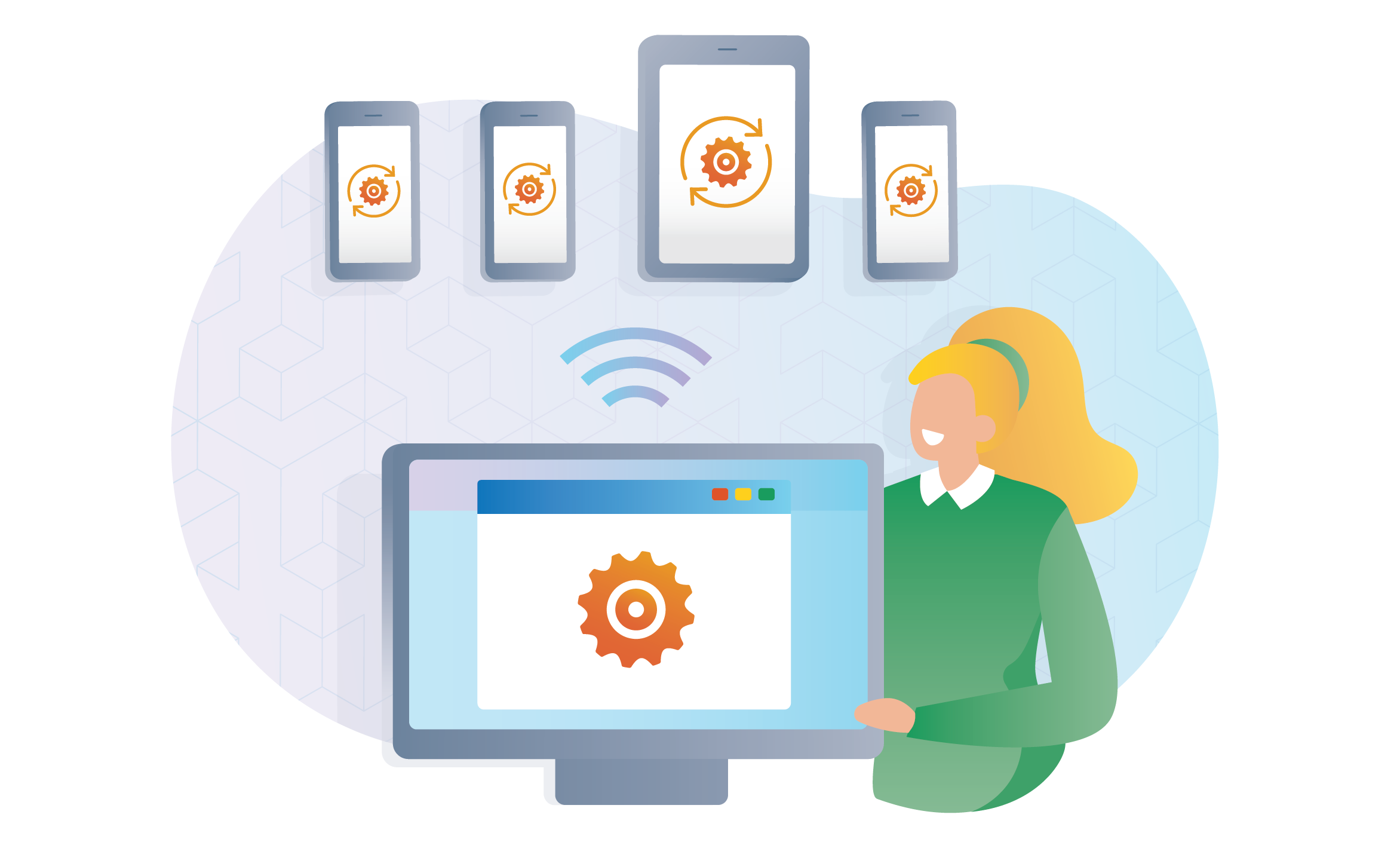 How does it work?
Mobile devices connect to the MDM solution via an application running on the device. Enterprise administrators use the MDM product to manage and enforce policies on connected devices. If a device is found out of compliance with a policy, an organization can enforce a compliance action.
Another common use for an MDM solution is installing and managing applications on the device that will be used for work. For example, the MDM can install an email application that is pre-configured with the user's work login.
How does it address security and privacy concerns?
The main goal behind using an MDM solution is to ensure that devices are in a more secure state before allowing access to corporate resources. These policies can specify certain privacy- and security-enhancing configurations, such as requiring a passcode to unlock the device or preventing data loss by restricting copy/paste/screenshot capabilities.
In addition, privacy-preserving mechanisms are built into both the MDM and the devices themselves to limit unnecessary exposure of employees' personal information. For example, when personal devices are used for work (i.e., bring your own device, or "BYOD"), the device has built-in mechanisms to ensure that personal and work data are completely separate, and that work applications cannot access any personal information on the device, such as pictures or SMS messages.
What can you do?
Download our SP 1800-21 and 1800-22 guides to learn more about mobile device management and other mobile device security and privacy capabilities, including how these solutions can strengthen the security and privacy of your enterprise environment.