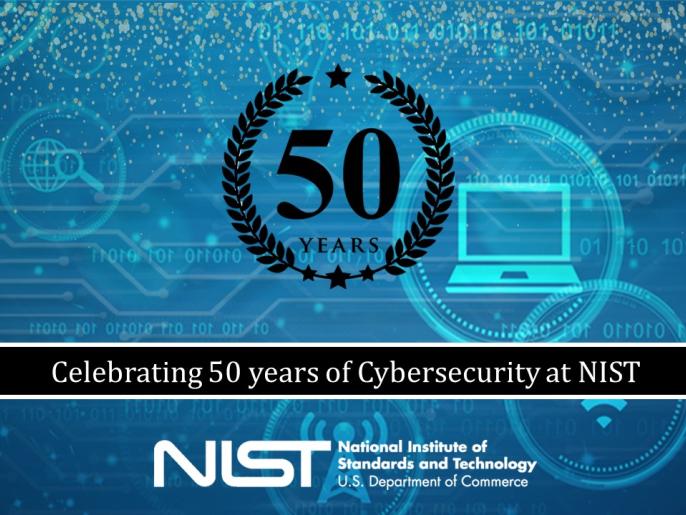 Webinars
NCCoE Celebrates CyberWeek with Students and Faculty
Celebrate Cybersecurity Career Awareness Week and NIST's 50th Anniversary of Cybersecurity by joining the staff of the National Cybersecurity Center of Excellence (NCCoE) for an afternoon of virtual networking and engaging discussion. During this webinar, attendees will learn more about the NCCoE, gain valuable insight into cybersecurity careers, learn about internship and employment opportunities at NIST, and to explore how to get involved in the NCCoE's applied cybersecurity projects.
We will reserve plenty of time for attendees to network with each other and with NCCoE subject matter experts. 
Agenda (ET)
1:00 pm to 1:15 pm –

 Welcome & Introductory Remarks 

1:15 pm to 1:30 pm – Introduction to the NCCoE

Speaker: Natalia Martin, Acting Director, NIST/NCCoE

1:30 pm to 2:10 pm – 

Overview of NIST Academic Engagement Programs

Speaker: Kara Robinson, Academic Program Manager, NIST International and Academic Affairs Office

2:10 pm to 2:40 pm

 – Cybersecurity Careers Panel. During this session, panelists will explore pathways into cybersecurity careers, opportunities for academia to engage with the NCCoE, and tips for aspiring cybersecurity professionals.

Speakers:

Danielle Santos, Manager of Communications and Operations, National Initiative for Cybersecurity Education (NICE)

Jim McCarthy, Senior Security Engineer, NCCoE

Gini Khalsa, IT Specialist, NCCoE

2:40 pm to 2:55 pm

 – Q&A

2:55-3:00 pm

 – Closing Remarks

Speaker: Natalia Martin, Acting Director, NIST/NCCoE
---
Recording Note: Portions of the event may be recorded and audience Q&A or comments may be captured. The recorded event may be edited and rebroadcast or otherwise made publicly available by NIST. By registering for — or attending — this event, you acknowledge and consent to being recorded.