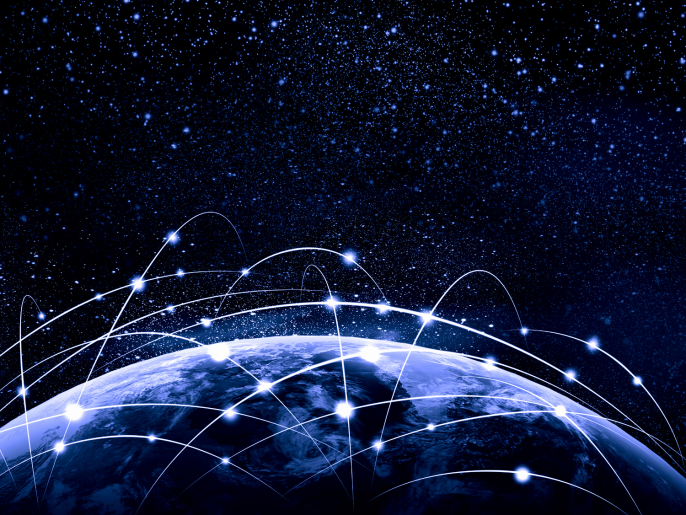 Webinars
Hybrid Satellite Networks: NIST Cybersecurity Framework Profile Implementation
Join Us for an NCCoE Webinar to discuss Cybersecurity Risks in Hybrid Satellite Networks
Description
The National Cybersecurity Center of Excellence (NCCoE) is holding a webinar to discuss opportunities for mitigating cybersecurity risks in hybrid satellite networks (HSN), the NCCoE's HSN NIST IR 8441 publication, and a reference example implementation.
With the proliferation of commercial space companies and our increased reliance upon space-based and internet-connected technology within nearly all the critical infrastructure sectors, ensuring cybersecurity best practices to secure satellites and their payloads is of increasing importance. These practices are crucial not only for commercial entities, but also for the Federal Government. The NCCoE's HSN Team along with the United States Space Force (USSF), collaborated with subject matter experts including satellite builders, consultants, acquisition authorities, operators (commercial and government), academia, and other interested parties during Community of Interest meetings to identify and address the cybersecurity challenges associated with a commercial satellite hosting a government payload. Using the NIST Cybersecurity Framework (CSF), the HSN CSF Profile provides guidance for stakeholders who assess the cybersecurity posture of their HSN.
This webinar will convene space cybersecurity experts to:
Discuss opportunities for mitigating cybersecurity risks in hybrid satellite networks.
Provide an overview of NCCoE's recently published NIST IR 8441, Cybersecurity Framework Profile for Hybrid Satellite Networks.
Highlight an example implementation of the CSF Profile.
Webinar Agenda
2:00 PM- 2:05 PM: Welcome and Opening Remarks, NIST 
2:05 PM- 2:20 PM: Keynote Speaker Presentation, United States Space Force 
2:20 PM- 2:50 PM: Project Overview, MITRE/NCCoE
2:50 PM- 3:00 PM: Q&A and Adjourn
Contact Us
If you have any questions about this event, please reach out to the team at spacecyber_nccoe@nist.gov.
To receive the latest project news and updates, consider joining the NCCoE HSN Community of Interest (COI). You can sign up by completing the COI form on the project page or by emailing the team declaring your interest.
---
Recording Note: Portions of the event may be recorded and audience Q&A or comments may be captured. The recorded event may be edited and rebroadcast or otherwise made publicly available by NIST. By registering for — or attending — this event, you acknowledge and consent to being recorded.