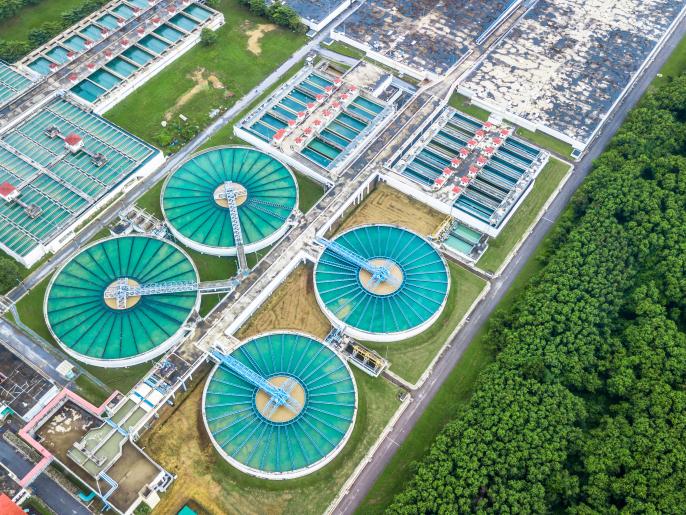 Speaker Series
Cybersecurity for the Water and Wastewater Systems Sector
Access to clean water is critical to public health, the environment, and our nation's economic prosperity. Water utilities supply clean water to communities and ecosystems across the country. Wastewater treatment facilities remove harmful or toxic impurities from wastewater and then return clean water back to the environment. Together, facilities in the Water and Wastewater Systems (WWS) sector play an important role in our national critical infrastructure. It is important that these utilities are equipped with resources to help them address and reduce their cybersecurity risks.
The NCCoE is in the initial phase of a project that will result in a reference architecture designed specifically for the Water and Wastewater Systems sector. The project team is currently seeking the public's input on a draft project description, available here: https://www.nccoe.nist.gov/sites/default/files/2022-11/securing-water-and-wastewater-utilities-project-description-draft.pdf. We are seeking feedback from all stakeholders in the water and wastewater utilities sector. In our efforts to ensure our guidance can benefit the broadest audience, the NCCOE is especially interested in hearing from water utilities of all sizes.
Join us on December 8 for a webinar to:
Meet the new NCCoE water sector team.

Learn more about the proposed NCCoE project, Securing Water and Wastewater Utilities: Cybersecurity for the Water and Wastewater Systems.

Learn how to get involved during the publication's open comment period.

Hear from a panel of water and wastewater system experts discussing cybersecurity challenges and opportunities for the sector.

Engage in a question-and-answer period with the project team and industry stakeholders.
Agenda:
2:00-2:10: Opening Remarks

2:10-2:25: Introduction to NCCoE Water Sector Team; Overview of NCCoE Project Description and NCCoE Comment Period Process

2:25-3:15: Panel Discussion: Cybersecurity for Water and Wastewater Utilities

3:15-3:30: Moderated Q&A
Speakers:
James McCarthy, Senior Security Engineer, Water Sector Project Lead, NIST NCCoE

Lars Schmeckel, Chief Information Security Officer, Miami-Dade County

Kevin M. Morley, PhD, Manager - Federal Relations, American Water Works Association (AWWA)

Dennis Gilbert, Director, Q-Net Security

Jeremy Henning, Assistant Executive Director, Glenbard Wastewater Authority
---
Recording Note: Portions of the event may be recorded and audience Q&A or comments may be captured. The recorded event may be edited and rebroadcast or otherwise made publicly available by NIST. By registering for — or attending — this event, you acknowledge and consent to being recorded.