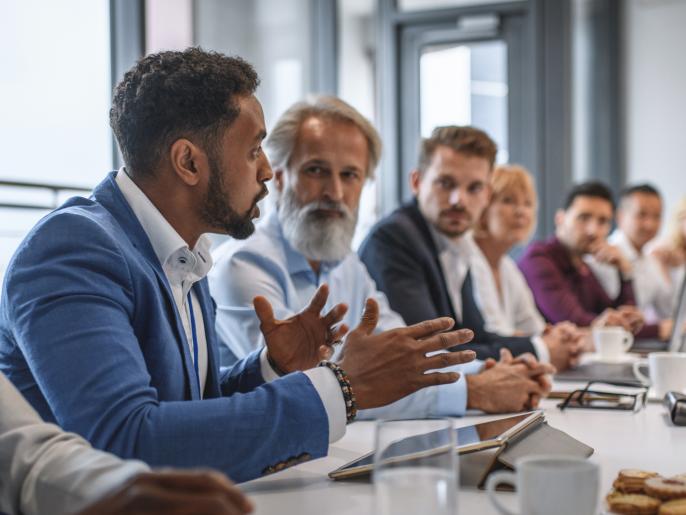 Speaker Series
Celebrating National Small Business Week: Overview of the NIST Small Business Cybersecurity Corner
Overview
The NCCoE is celebrating National Small Business Week by shining a spotlight on our NIST Small Business Cybersecurity Corner website. NIST has been working on behalf of the small to medium-sized business (SMB) community for many years. More recently, the NIST Small Business Cybersecurity Act, which became law on August 14, 2018, directed NIST to "disseminate clear and concise resources to help small business concerns identify, assess, manage, and reduce their cybersecurity risks."
With limited resources and budgets, companies need cybersecurity guidance, solutions, and training that is practical, actionable, and enables them to cost-effectively address and manage their cybersecurity and privacy risks. The NIST Small Business Cybersecurity Corner puts these key resources in one place.
Join us on May 2, 2023 for a 30-minute overview of the NIST Small Business Cybersecurity Corner. We'll not only provide an overview of what resources are currently available on the site, but will give attendees an opportunity to express what resources they want to see there. Additionally, attendees will be introduced to the new NIST Small Business Community of Interest, which will convene companies, trade associations, and others who can share business insights, expertise, challenges, and perspectives to guide our work and assist NIST to better meet the cybersecurity needs the small businesses community.
 
Speakers



Related Resources
---
Recording Note: Portions of the event may be recorded and audience Q&A or comments may be captured. The recorded event may be edited and rebroadcast or otherwise made publicly available by NIST. By registering for — or attending — this event, you acknowledge and consent to being recorded.